If technology collides instead of cooperating with/ building on existing business structures and assets, the results will not be beneficial or sustainable. If technology is a true leveler, as many of us believe, we need to brainstorm from a concept of bricks and clicks to "intermix", where collaboration of GT and MT, provide a seamless vision for integrated omni-solution. Join me for the session with esteemed panelists who will debate the concept.
2019-09-23T06:10:28+00:00
Mr. Debashish Mukherjee
Partner - Head, Consumer and Retail, Middle East and Africa
A.T. Kearney Middle East Ltd.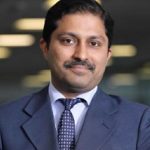 https://massmerize.com/testimonials/mr-debashish-mukherjee-2/